Kitchenware industry contains a large and diverse range of products, from large range hoods and stoves to small pots and pans and spoons, which are almost mainly made of stainless steel materials, fireproof sheet materials, aluminum, iron, and so on. Sheet metal kitchenware varieties, product updates quickly. Therefore, multifunction and high-efficiency best laser cutting for kitchenware has a unique advantage.
The key to creating quality kitchenware lies in the manufacturing process, which has led to a progressively shorter renewal cycle for kitchenware products. Laser cutting and engraving machine has been applied to the furniture industry, incorporating exquisite cutting and hollowing techniques into metal materials, injecting new ideas into modern home decoration.
Kitchenware mainly includes cabinets, cooker hoods, microwave ovens, ovens, sterilizers, sinks, refrigerators, rice cookers, stoves, gas water heaters, etc., as well as some metal pipes such as water pipes, faucets, and so on.
Why Use Laser Machines for the Kitchenware Industry?
Good Cutting Quality: The high precision, speed and narrow slits of fiber laser cutting machines really make them an ideal cutting tool. Since laser cutting uses a laser beam, very fine cuts can be made, resulting in a smooth and burr-free surface.
Reduced Deformation: The narrow kerf of the fiber laser cutter allows for a smaller heat affected zone, which reduces direct contact with the surface of the metal material. Therefore, in the cutting process, the workpiece will rarely appear deformation phenomenon, to ensure the accuracy and quality of cutting.
Reduce production costs: laser processing equipment cuts materials with extremely high fineness, which improves the yield of kitchenware products and reduces the loss of materials.
High degree of automation: it can realize cutting automatic sample arranging and nesting, CNC system, easy to operate.
Diversification of processes: kitchenware laser cutting in the process, you can open the metal raw material cutting, pattern cutting, perforation, hollowing, as well as pattern engraving and other process processing.
High degree of automation: it can realize cutting automatic sample arranging and nesting, CNC system, easy to operate.
High processing efficiency: fast cutting speed, short product production cycle, fast, molding cutting, reducing the cost of new product development and shortening the development cycle of new products.
Wide applicability: fiber laser cutting machine has excellent performance in cutting stainless steel, aluminum, galvanized sheet, iron and other metal materials, which are usually used in the production of cookware, baking pans, cutlery and other kitchen, home appliance utensils. Its ability to cut these materials quickly, accurately, and efficiently has led to its increasing use in the metal processing and manufacturing industries.


Traditional metal kitchenware manufacturing are based on CNC punch press, later after polishing, shearing and bending and other multi-processing, processing efficiency is low, mold consumption, high cost is relatively high. Laser cutting machine has any graphics, arbitrary adjustment of size and depth, high precision, speed, cutting smooth burr-free, automatic layout to save materials, no mold consumption and other advantages. Kitchen equipment laser cutting in ensuring processing accuracy at the same time, but also can provide higher processing efficiency, to achieve the diversification of furniture products and multi-functionality, to better respond to the diversified and individualized needs of people Diversified and personalized needs for home decoration. This is also the reason why more and more kitchenware manufacturers are beginning to choose laser cutting kitchen products.
Laser Tube Cutting for Kitchenware Fabrication
In the kitchen industry, we can use laser cutting household appliances, range hoods, gas appliances, frying pans, stove panels and other components of kitchenware. Most furniture products need to be processed metal tube, tube laser cutting machine can be processed in the production of shear, bending, carving, beveling and other steps, do not need to carry out the secondary processing, to help enterprises to reduce a part of the manpower to pay, improve production efficiency, save processing time.
In the kitchen and bathroom supplies, especially metal kitchenware, such as range hood panels, kitchen sinks, kitchen knives, soup spoons and towel racks, etc., usually in the range of 0.60mm~6mm thickness, this stainless steel sheet is very suitable for laser cutting. Many kitchen utensils require delicate workmanship, the use of laser cutting is more suitable, such as pump laser cutting machine series, fiber laser cutting machine series, high-precision laser cutting machine, etc. The best laser cutting machines with an output power of 2000W or more can be used to create thicker materials for the majority of kitchen utensil manufacturers to provide a good choice.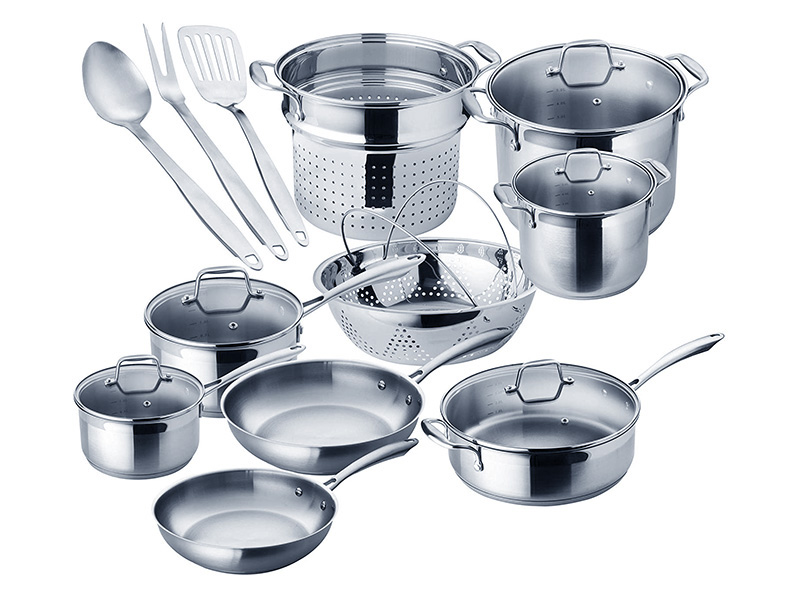 Electronic Components for Household Electrical Appliances
In the household electrical industry, laser cutting can be used to cut sheet metal parts such as panels, housings and brackets to meet appearance and dimensional requirements. In addition, it can be used to cut components for electrical components such as circuit boards, conductive layers, connectors, and more. The high precision of laser cutting and its ability to cut complex shapes makes it one of the important processes in the electrical industry, helping to improve product quality and productivity.
Laser Cut Kitchen Cabinets
Laser cutting technology has various applications in kitchen cabinetry. It allows for precise and clean cuts on different materials, including wood, acrylic, and metal, thereby offering customization options for kitchen cabinets. Laser cutting can be used to create intricate designs, patterns, and decorative accents on cabinet doors, shelves, and drawer fronts. It is also utilized to cut precise and seamless edges or joints for assembling cabinets without visible seams. Additionally, laser cutting can be used to engrave labels, logos, or decorative motifs on cabinet surfaces, enhancing their visual appeal.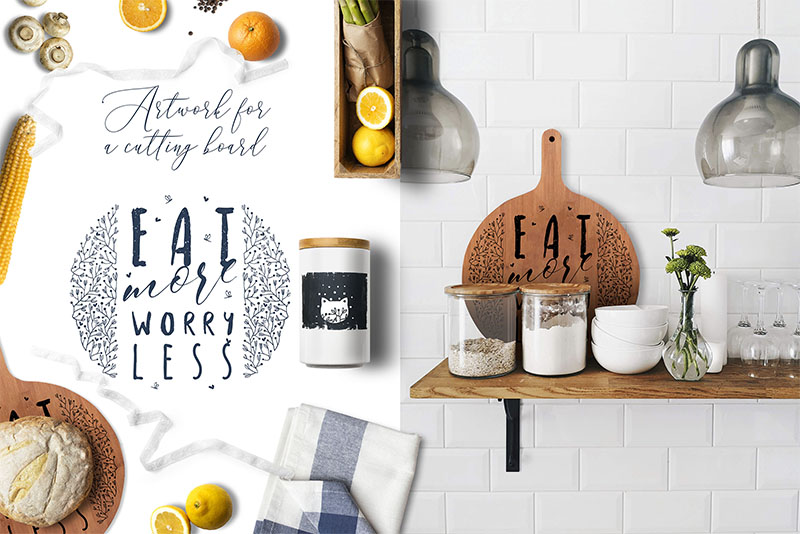 Can Laser Cutting Machine Cutting Glass Kitchen Ware?
Glass is one of the common materials used in cookware. Laser cutters are usually not suitable for cutting glass cookware directly. Glass is a fragile material that tends to break or crack during the laser cutting process. Laser cutters are primarily used to cut relatively strong materials such as metal, plastic, and wood. While UV lasers can be used for glass cutting in some specific applications, it still requires specialized equipment and techniques. If you need to customize or cut glass cookware, we recommend our professional laser equipment manufacturing experts.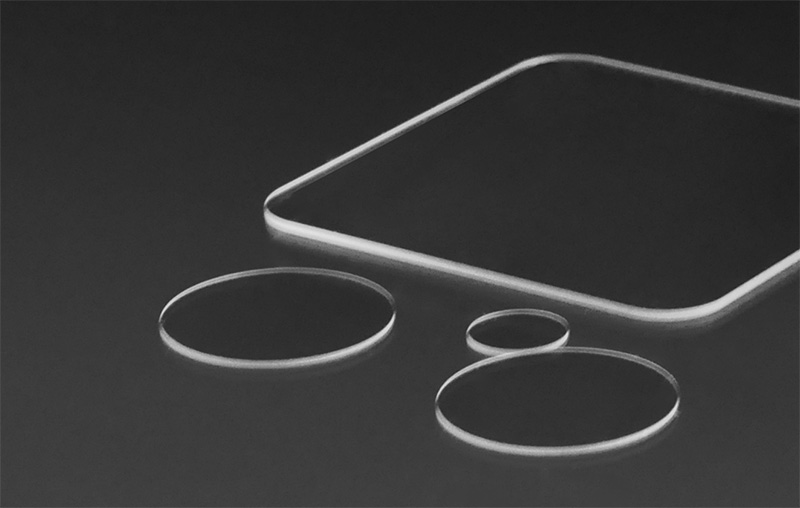 How to Choose a Laser Cutter for Metal Kitchenware?
For example, you may need to cut the thickest stainless steel plate (stainless steel grade 304), which is very durable. In this case, a fiber laser may be the right choice. For materials other than metal, you can rely on a CO2 laser.
This fiber laser cutting machine for plate adopts servo motor imported from Japan, which features high precision and high speed to ensure the whole machine can maintain stable performance even at high speed cutting.
The crossbeam is made of welded steel with light weight, high rigidity and good dynamic performance.
The laser has an electro-optical conversion efficiency of more than 33%, which saves power consumption and improves productivity at the same time.
The cutter is also equipped with an auto-focus function, which reduces the piercing time by 80% compared with a normal cutting head.
The special intelligent CNC laser cutting system realizes automatic edge finding, automatic nesting, automatic focusing and automatic cutting, which is convenient and quick, reduces the waste of raw materials and improves the processing efficiency.
Intelligent alarm system and gas pressure protection device ensure timely gas supply and improve the efficiency of equipment troubleshooting.
In addition, it is equipped with professional programming nesting software, which is highly compatible with the cutting system, with graphic nesting and automatic edge-seeking functions, and can realize high-speed piercing and fast array scanning cutting functions.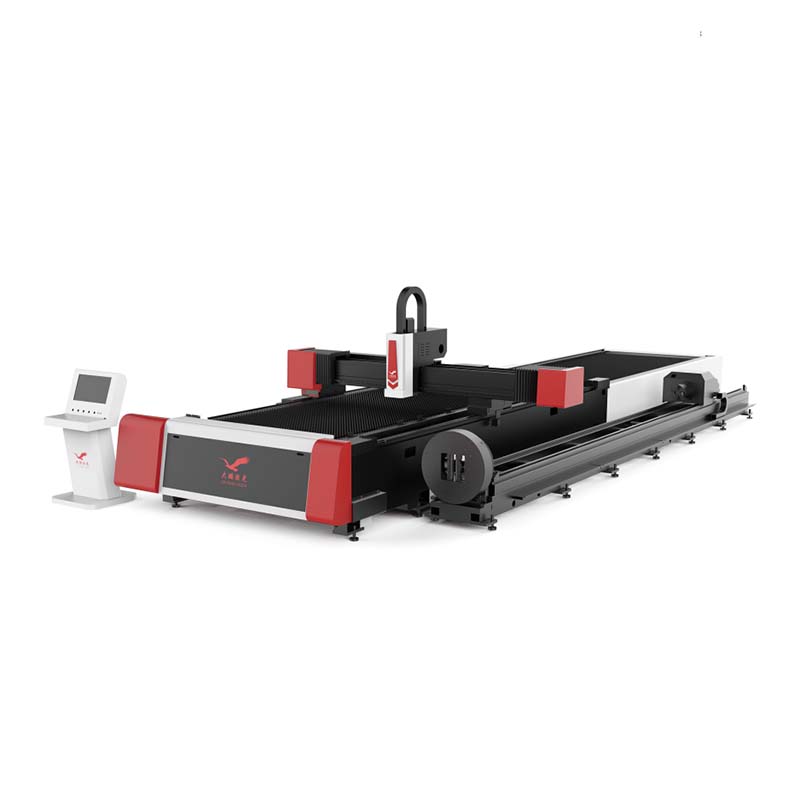 Industrial Applications:
DPLASER laser cutting machine is suitable for metal processing is widely used in sheet metal processing service, kitchenware industry, lighting industry, cabinet processing industry, pipe processing industry, jewelry industry, home hardware industry, auto parts industry, elevator industry, nameplate, advertising industry and many other corresponding metal hardware tools industry. It is mainly used for fast cutting of carbon steel, stainless steel, aluminum alloy, brass, galvanized sheet, galvanized plate, purple copper and other metal materials.
Using a kitchenware metal laser cutting machine, manufacturers can create intricate designs and shapes to produce quality products that are both functional and aesthetically pleasing. DPLASER is an industrial laser cutting machine manufacturer, offering the F3015 laser cutting machine 1000w 1500w 2000w 3000w power option.
Compared with CO2 laser cutting machines, fiber laser cutting machines cut metal significantly better. DP laser is a China's manufacturer and supplier of fiber laser cutting machines, mainly sheet cutting machines and metal tube cutting machines. We design and manufacture the best laser cutting machines with the best laser system solutions to meet the needs of various customers for metal processing. If you have other processing needs, you can give us a message and samples, laser equipment experts will recommend a more matching machine for you.
In conclusion, laser cutting machines have revolutionized the kitchenware and bathroom industry by offering precise and efficient cutting capabilities. Kitchen equipment laser cutting through incredible accuracy has opened up a world of possibilities for designers and manufacturers. From intricately designed stainless steel utensils to finely cut acrylic bathroom fixtures, laser cutting machines have become an indispensable tool in creating high-quality and visually appealing products.