Fiber Laser Cutting Machine for Metal Sheet
Exchange table fiber laser cutter for metal outfitted with an exchange platform and cover, enabling swift table transitions in just 15 seconds. The cutting and feeding processes can be simultaneously executed, resulting in a significant boost in production efficiency.
Product Details:
The machine adopts double exchange platforms, automatic loading and unloading, saving labor and more efficient.
High-rigidity machine bed, exclusive high-temperature numerical control furnace annealing pro-cess, can guarantee the stabillity of the machine tool for a long time.
Imported original packaged fiber laser, good beam quality, stable performance, non-reflective lenses, no need to adjust the optical path, basic maintenance-free, the service lite of up to more than 100,000 hours.
The filber laser has high electro-optical conversion efficiency and conversion efficiency can reach 30%,which can greatly save power consumption during operation and has extremely low operating costs.
Laser cutting head with autofocus
Intelligent zone smoke exhaust system
Intelligent centralized automatic lubrication system
Fast cutting speed and low operating costs, rapid return on investment.
The cutting edge has good quality, small deformation, smooth appearance and beautiful appearance.
Imported guide transmission mechanism and servo motor, high cutting accuracy.
The operation is simple, flexible, convenient.
Sample Display: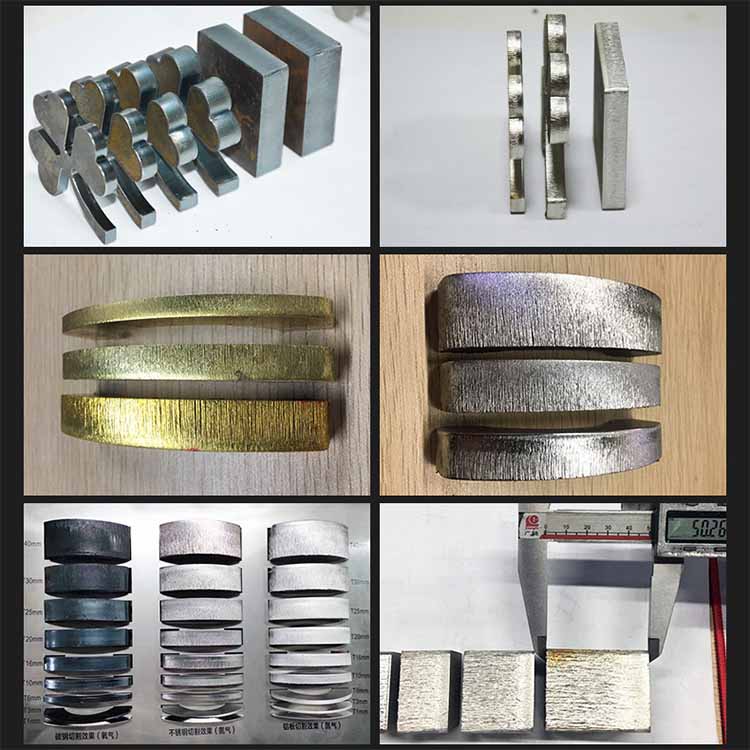 >>> Application
1. Application Industries: Widely used in manufacturing Billboard, Advertising, Signs, Signage, Metal Letters, LED Letters, Kitchen Ware, Advertising Letters, Sheet Metal Processing, Metals Components and Parts, Ironware, Racks & Cabinets Processing, Metal Crafts, Metal Art Ware, Elevator Panel Cutting, Hardware, Auto Parts, Glasses Frame, Electronic Parts, Nameplates, etc.
2. Application Materials: Suitable for metal cutting with Stainless Steel Sheet, Steel Plate, Carbon Steel Sheet, Alloy Steel Plate, Iron Plate, Galvanized Sheet, Aluminum Plate, Copper Sheet, Brass Sheet, Bronze Plate, Gold Plate, Silver Plate, Metal Sheet, Metal Plate, Tubes and Pipes, etc.