Glass Tube CO2 Laser Cutting Machine
This CNC CO2 laser cutting machine adopt imported proprietary sliding guide, and equip with auxiliary facilities, such as blower, exhaust fan, infrared, foot pedal and other auxiliary facilities. Also, this series products integrate advanced high-speed continuous curve motion control card, and adopt self-developed high-speed laser engraving & cutting controlling software.
Features:
Motion control system: high-speed micro stepper motor
Cutting fast, efficient and pollution-free
Small laser pulse, easy to operate
Low cost, no consumables
Power: from 80W~150W
Cutting range: 130cm*90cm, 90cm*60cm optional
Paramenters:
What's right for you depends on the largest size of your workpiece. We have the following standard working beds. Please choose from the specification table, please contact us if you need to customize.
Product Advantages:
Easy to use
You can easily prepare your laser job on the full graphics display and graphically track your progress during the cutting or engraving process. The machine is easy to use for (non-technical) beginners and also suitable for advanced users.
Electric Working Bed
The CO2 laser machine comes standard with a motorized table height adjustment. This makes it possible to move the table up and down at the touch of a button. This allows you to quickly and easily raise or lower the work bed, switch between different materials and material thicknesses.
Auto Focus
CO2 laser cutters and engravers come standard with fully automatic focus. The laser head in perfect focus at the touch of a button after each material change.
What Materials can be Cut with CO2 Laser Cutting Machine?
Leather, plexiglass, acrylic, plastic, fiberboard, PVC, paper, wood
Bamboo, ceramics, granite, etc.
From the Applicable Material table you can find the applicable material and the thickness, if you can't find it in the table, please feel free to contact our experts for consultation.
Applicable Industry:
1. Creation: engraving patterns and words such as wood, bamboo, Ivory, bone, leather, marble, shell.
2. Advertising industry: mainly used in large character cutting, color plate engraving and cutting, advertising materials, crystal characters, easel, packing boxes.
3. Clothing and decoration industry: marking and cutting complex patterns on synthetic leather, woolens, clothing ,furnishing, glove, handbag and model, etc.
CO2 Laser Cutting and Engraving Machine Samples for Reference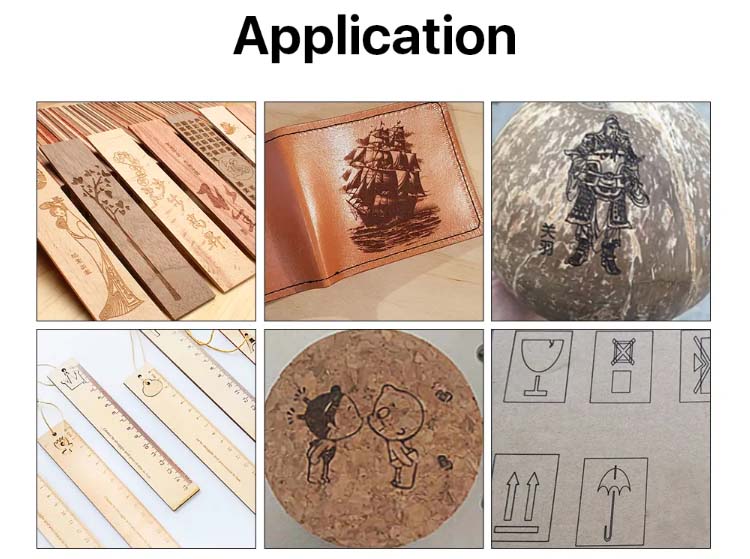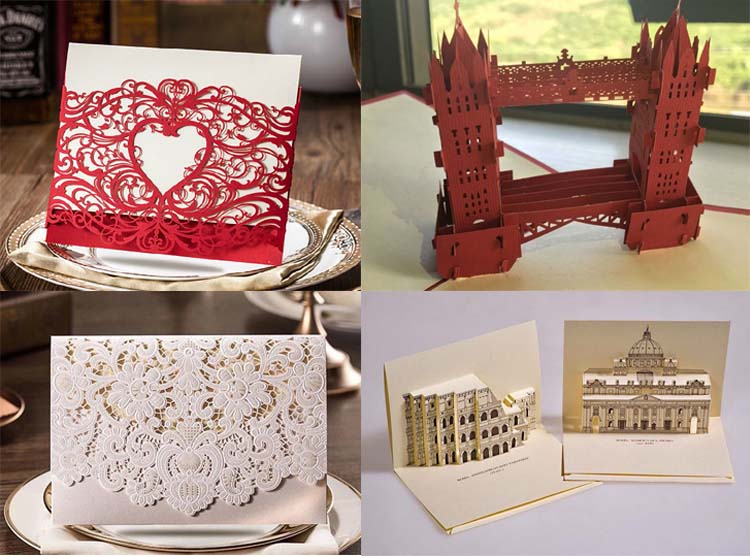 If you want to know more about CO2 laser cutter. We are willing to show you the sample. Please let us know your material and pattern so you can see the cutting and engraving results of these CO2 laser machines immediately.